100% Electric Nissan LEAF
The World's First Mass-Produced 100% Electric Vehicle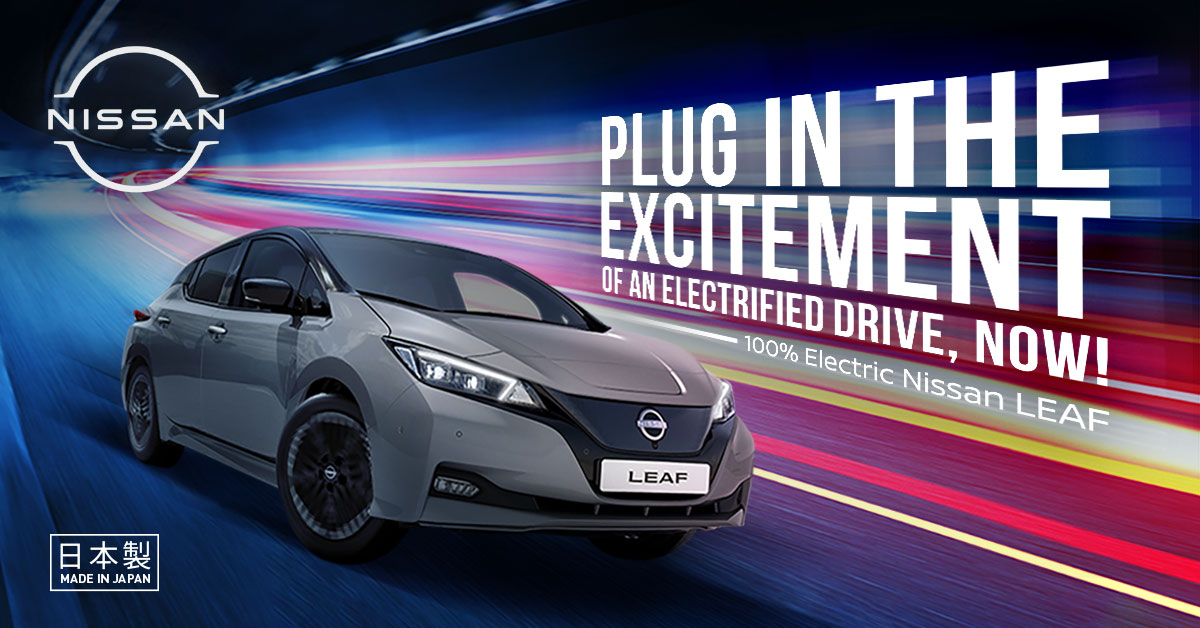 Get ready for a whole new way to drive. Feel the thrill of instant acceleration everywhere you go.
Don't miss our electrifying deals on the Nissan LEAF!
Discover high trade-in booster up to $23,000*
Complimentary EV wallbox charger* and standard installation*
Complimentary in-car DVR & solar film*
Register your interest now to find out more!